Blog
Workplace Violence and the Pandemic: How Organizations Need to Adapt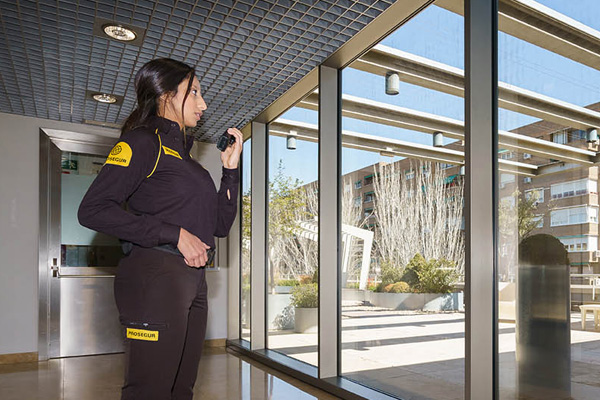 Every year, nearly 2 million people report some form of workplace violence. The responsibility of preventing and addressing it falls on anyone with a duty of care for a facility, which is typically the employer and sometimes the building management company.
As a former instructor in crisis intervention and prevention, I've seen that many organizations don't have a formal workplace violence prevention program. Although businesses often do have protocols in place for minor emergencies and natural disasters, workplace violence requires a different approach.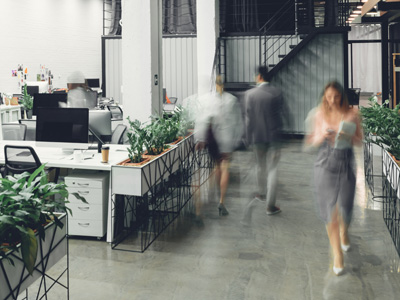 The Impact of Workplace Violence on Your Business
Protecting your employees from illness and injury is reason enough to prevent workplace violence. However, it can also help your business avoid the costly repercussions of an incident. In addition to causing harm to employees, visitors, and other people at your facility, workplace violence has a direct impact on profitability and business continuity.
On average, workplace violence costs businesses $250 to 330 billion per year due to illness, injuries, turnover, medical costs, lawsuits, and loss of productivity. On top of that is the loss of customers due to a damaged reputation, which is difficult to measure and even harder to recover from. Following an act of workplace violence, you can expect civil litigation from the families of the employee(s) who were harmed, as an employer has a duty of care to provide a safe working environment according to the Occupational Safety and Health Administration (OSHA).
In addition to legal costs, you might also need to provide counseling services and continued mental healthcare for your employees, who often miss work for days, weeks, or even months after experiencing workplace violence. For example, a violent bank robbery might result in the injury or even death of a bank teller, and other employees might quit because they feel unsafe at work. If senior management or executives quit, your organization might lose tens to hundreds of thousands of dollars in lost skills and productivity.
Workplace violence can also disrupt business continuity, particularly if an incident has impacted the work environment, requiring the organization to temporarily close the facility. In some highly technical fields, losing employees could compromise the safety or quality of the work itself, forcing a business to stop operations completely.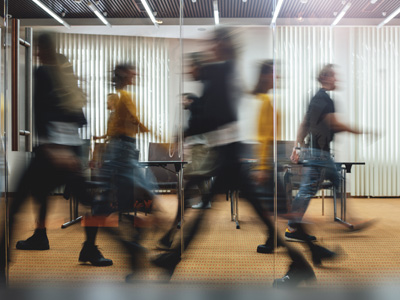 Is Workplace Violence a Natural Byproduct of the Pandemic?
When we normally do business with people, regardless of whether they're employees, associates, or visitors, we develop perceptions of what is considered "normal" behavior for that particular person. However, people have been out of the "normal" workplace for nearly two years, either working from home or working in a new environment designed around the COVID-19 pandemic. This means that most people don't have the same situational awareness they did before, which poses a challenge for supervisors, building managers, and whoever has the duty of care for that facility.
For example, an office building that was closed with limited access for several months and has recently reopened will welcome an entirely new group of people, even if many of them are returning employees. These people have likely faced new stressors like financial issues and lost family and friends, which take a unique toll on every person.
Although most people can handle stress in their own ways, others are "grievance collectors," or people who are unable to process their stress and anger about an issue in a healthy way. Grievance collectors go through life encountering slight injustices, from receiving the wrong takeout order to getting a negative performance review at work, which then accumulate in their psyche. Because they can't manage stress well, it builds up and eventually becomes too much to handle, pushing a person to a tipping point where they rationalize an act of violence in order to deal with another triggering event.
On the spectrum of potential violence, there are many possible indicators that a coworker, supervisor, manager, security guard, or another person might notice. Some of these tendencies include missing work, general signs of aggression, recently acquired weapons, mentions of self-harm or suicide, and increased discussion of common stressors like marriage, finances, and children. If you can spot these potential indicators and intervene early enough, it might be possible to prevent workplace violence entirely. My colleague, Robert Dodge, recently wrote a great article on the subject of spotting potential offenders – I highly recommend reading it.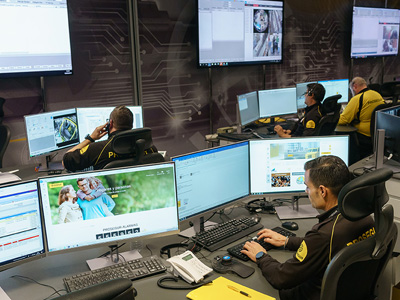 How to Prevent Workplace Violence
The single most important practice for any business is to implement a workplace violence policy and prevention program. After creating it, you must also ensure that all employees, supervisors, and management are properly trained to follow it.
For example, a workplace violence prevention policy might instruct that in the case of a hostile event, everyone should evacuate the building and get as far away as possible, rather than evacuating to a specific area that the attacker might already know. However, if your team wasn't fully trained in your workplace violence prevention program, they might not know what to do in this situation and panic, which could put themselves and others in danger.
Your workplace violence prevention program should be developed and enforced by a team of people who represent human resources, legal, senior management, and other groups like facilities management or engineering, depending on your business's needs. Many organizations don't have even one single individual who has been professionally trained to prevent workplace violence. But a group of people with a shared concern about workplace violence can do much more than just one person.
If a manager receives a report about an employee's unusual behavior, it's likely that the employee will not want to talk to their boss. However, the employee might open up to someone from HR or another person on the workplace violence prevention team. When deciding how to engage with an employee, consider possible points of conflict, such as gender, race, country of origin, and cultural norms, which can determine who is the right person to approach that person. In some instances, your workplace violence prevention team might need to bring in an external resource, such as a trained counselor, if it's an urgent situation with lots of red flags.
Another critical component of a successful workplace violence prevention program is a central reporting structure for any concerns and observations, such as an anonymous hotline. All employees should be trained to report any concerns to this system, which is often headed by HR in order to maintain confidentiality about employees. By creating a central body, your organization can get a more complete picture of a potential situation as early as possible. For example, you might receive a report that an employee is behaving unusually, but if you engage that employee early, you can give them the opportunity to express their concerns and frustrations. This allows the employee to release that internal pressure so it doesn't build up and escalate to violence.
According to the FBI, which has published a guide to workplace violence, to prevent workplace violence, employers should:
• Develop an official workplace violence policy and prevention program based on the unique needs, risks, and other factors of your work environment
• Provide regular training in preventative measures for all new and current employees, supervisors, and managers
• Support, don't punish, victims of workplace or domestic violence
• Adopt and practice fair, consistent disciplinary procedures
• Foster a climate of trust and respect among peers and between employees and management
• Seek advice and assistance from outside resources, such as threat-assessment psychologists, psychiatrists, other mental health professionals, social service agencies, and law enforcement, when necessary
Compared to before the pandemic, today we must be aware that although you are encountering people you might have known before, most people have changed after living through two years of a global pandemic. Therefore, you don't know all the stressors and other events that have built up over the months.
However, it is important to remember that the spectrum of violence isn't fatalist; in fact, the right workplace violence prevention program and training can lead to an intervention that avoids a violent conclusion entirely.
* * *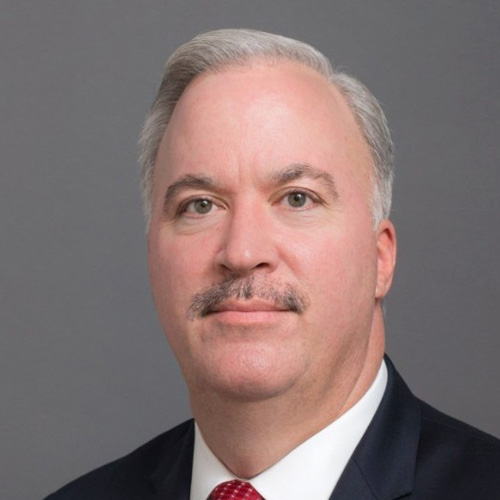 Joseph Murphy is the Senior Vice President, Commercial Sales/GenSec at Prosegur USA.
With nearly forty years of security services management experience Joe is a recognized professional in Atlanta's physical security marketplace. Featured in a BOMA Insight magazine article titled "The Leaders Among Us," Joe is actively involved in Atlanta's security landscape and has published numerous articles in industry publications.
Joe has consulted with many Fortune 500 companies operating across the US and has serviced several thousand properties during his career. He has worked for such notable firms as Borg Warner Protective Services establishing the Olympic Operations Center for the 1996 Olympic Games in Atlanta. Today he leads Prosegur's commercial services division in the U.S., serving as a Senior Vice President.
Joe is a long-term member of ASIS International, past president of the FBI's InfraGard Program (8+ years), and was a founding board member of the Southeast Emergency Response Network (SEERN). He graduated from Fairleigh Dickinson University with a degree in Marine Biology, and is the father of two beautiful daughters adopted from China.