Blog
International Travel Risk Management in the Pandemic Age
Strategically planned travel security programs are necessary and will require constant reassessment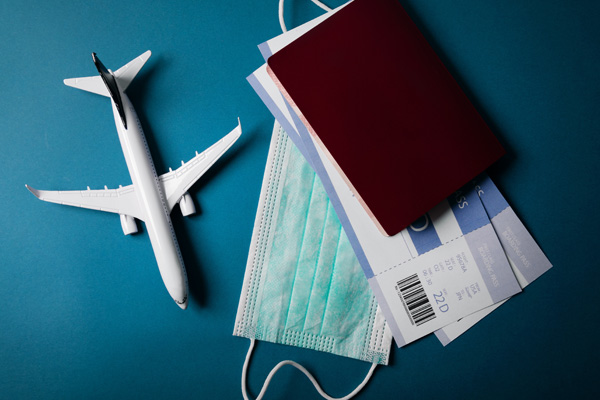 Originally published by Security Info Watch
By Robert Dodge
As companies and individuals continue to regain a sense of normalcy following the COVID-19 pandemic, some corporate executives are hesitant to return to normal business travel operations. It is undeniable that the pandemic brought the growing air travel industry to a screeching halt. Although international travel is forecasted to steadily grow through 2024, the pre-pandemic projections were booming, with global business travel in 2019 projected to increase by 35 percent over the next 10 years.
Just as individuals were planning international travel for pleasure, businesses before the pandemic had gained momentum in global travel. Companies experienced globalization like never before, with the ability to conduct business seamlessly across the world. Supply chains became more diverse with multiple international locations working together for one common business goal with negotiations, transactions and business dealings spanning the globe, which meant global business travel remained a workforce necessity. While COVID continues to disrupt international travel, though not on the scale we experienced in 2020, the Global Business Travel Association (GBTA) predicts that global travel will reach a state of normalcy by 2024.
How the Pandemic Impacted Travel
The "wait and see" approach was a common strategy for businesses as international travel became an option for their teams following the pandemic. With the unpredictability of the virus and the protocols implemented by countries as a result, it was difficult to roll out a firm plan of action regarding company travel.
In addition, travel experiences were nowhere near pre-pandemic circumstances. From extremely delayed/canceled flights, reduced flight options, limited staff, and long wait times to shifting protocols like temperature checks, vaccination checkpoints and quarantines, serious delays were inevitable. In addition, COVID restrictions varied and are ever-changing from country to country, creating challenges for employees and companies traveling internationally.
Another result of the pandemic was the rapid shift to virtual collaboration. While the digital age has been revolutionizing business practices for years, COVID-19 spurred the workforce into a virtually dependent environment, that continues to change the landscape in 2022 and beyond.
Furthermore, the pandemic sparked violent and irrational behaviors on airlines, and the U.S. for example saw unprecedented "air rage" incidents with over 5,000 in 2021 alone and the most ever in a single year by far according to the Federal Aviation Administration (FAA). This was a result of a variety of factors, including mask-wearing incidents and stress levels that have spiked across multiple aspects of life from work to personal interactions. People were hitting breaking points sooner and becoming risks to those around them.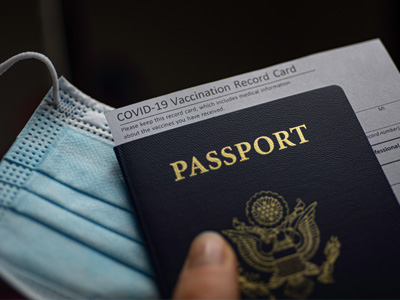 Global Travel Trends
Interestingly, leisure travel has not taken as hard of a pause as international business travel. People are eager to return to their vacation planning, and the 2022 planned leisure travel surpassed actual travel in 2019. Unfortunately for those vacationing on a budget, it is not necessarily inexpensive to plan a trip, as hotels are raising prices and still reaching full capacity. This has been the trend since the beginning of 2022, which came as a bit of a surprise as the Omicron variant of COVID was still impacting businesses and travel, but leisure travel continued to grow and still does.
A Look at the Global Travel Risk Landscape
When sending travelers on international trips, preparation is key. As an example, it is important for businesses to proactively plan for what to do if employees contract COVID and other medical ailments while traveling. Assessing Covid risk by location should be adopted as part of any company's travel risk assessment program. From sending rapid COVID tests to travelers to equipping them with travel health kits to support health, it is the employer's job to support travelers heading into unknown environments.
Aside from COVID, there are other considerations and emerging travel risks that are of concern, below are key factors to consider when working to mitigate corporate travel risks:
• Legal: "Duty of Care" which is the legal responsibility to do everything "reasonably practical" to protect the health and safety of your traveling employees which extends to providing a safe working environment for travelers inclusive of hotels, airlines, rental cars, etc. and providing info on potential hazards for their travel are key corporate deliverables to avoid legal risk.
• Health: COVID is not the only international travel health risk. Unfortunately, there are several medical risks involved. Waterborne and foodborne illness, disease, mental health risks, and dangers of treatment overseas all pose a threat. All employees should travel with a first aid kit and have visited with a travel medical professional before international travel ideally at least 6 weeks before to allow recommended vaccinations to take effect. In addition, its key to have International medical insurance with evacuation coverage.
• Transportation: A myriad of risks abound in many countries and do present challenges that are often not well prepared for by corporate travelers. From the lack of roadside emergency assistance to extremely poor road safety infrastructure to dangerous drivers/conditions, employees must be prepared for driving in foreign locations or have reliable transportation. Infrastructure hazards are one of the top causes of fatal vehicle accidents across the globe, and it is recommended that employees avoid driving altogether by utilizing safe and reputable driving services.
• Espionage: Corporate espionage is alive and well in the 21st century. Travelers are at increased risk for targeting when on travel. Travelers are increasingly subject to cyber threats. Specific governments/organizations deploy people & technology to steal valuable and sensitive information from executives. Hotels and, conference venues are vulnerable when teams meet to discuss business-sensitive information in international venues where competitors or foreign intelligence agencies may be active. Keep in mind there should be no expectation of privacy in foreign countries.
• Emerging Travel Risks: the following have been increasing globally and need to be included in travel risk assessments and mitigation strategies: Politically motivated abductions/detainments of travelers by state actors, natural disasters, cyber risks for travelers, and kidnappings all can impact global travel security/safety.
How to Manage Global Business Travel Risks
All organizations are exposed to some level of risk, but the question is – what can companies do in the travel realm to minimize this? Depending on budget, business leaders can practice a few key strategies:
• they can practice risk avoidance
• they can transfer the risk to another party
• they can elect to mitigate risk
• they can simply accept the risk
I like to advise clients to have the following Travel Risk Program elements in place as part of a comprehensive approach to managing global risks:
Corporate Travel Policies and Procedures
Traveler Security/Crisis Training
Travel Location Risk Assessment
Risk Mitigation Services (Protective Services on the ground)
24/7 Global Risk Monitoring
24/7 Notification/Communication Capabilities
Response Plans and Response Capabilities
Travel risks will continue to increase amongst political unrest, rising crime rates, and medical travel restrictions. As businesses across the world ramp up for normal travel routines, it will require greater security measures to be in place to keep employees safe and business information secure. Strategically planned travel security programs are necessary and will require constant reassessment to reduce traveler vulnerability and long-term business impacts. Now is the time for executives to implement strict business travel risk management policies and procedures to avoid unnecessary travel risk issues. Documentation is crucial so all employees understand the support and safety measures needed for successful international travel. Is your team equipped for global success?
* * *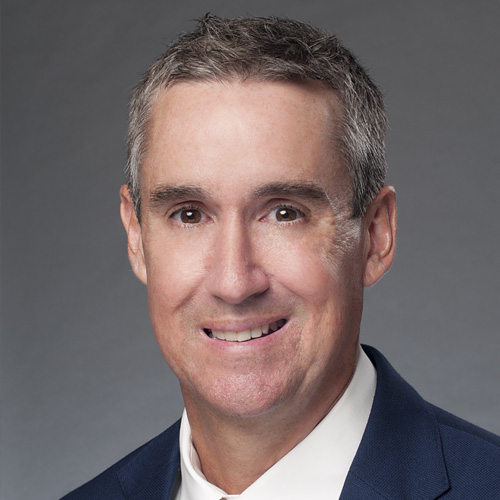 Robert Dodge is the Chief Executive Officer, Global Risk Services at Prosegur USA.
Robert is a recognized global security expert with over 25 years of experience in security, investigations and consulting. He has worked on security and investigative projects in more than 90 countries around the world.
Robert currently serves as CEO of Prosegur Global Risk, a key business unit of the world's third largest security company, where he leads the team that advises some of the largest organizations around the world on risk mitigation and security strategies. Prior to joining Prosegur, he was Global President of the Corporate Risk Services Division at G4S. He also spent 14 years with Pinkerton, one of the world's largest risk management firms as the International Senior Vice President, responsible for managing all of Pinkerton's international offices and operations. Early in his career Robert served honorably in the U.S. Navy.
Robert regularly speaks and writes on the matters of security and risk both domestically and internationally.