Better Oversight and Stronger Protection of Construction Sites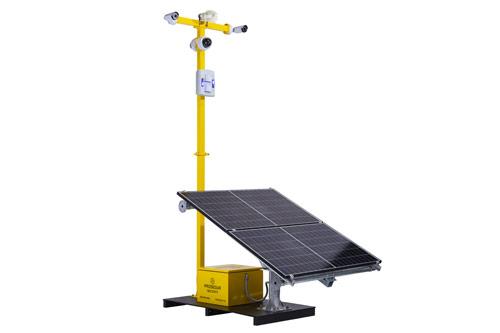 Solar-Powered Monitoring Stations for Construction Sites
Prosegur's Watchtower mobile video surveillance units can provide real-time monitoring and protection of any construction site. Each Watchtower is powered by solar panels, backed up by high-capacity batteries, and features multiple day and night cameras and sensors. Prosegur's remote monitoring agents can easily monitor your site, address any intruders via live audio, and all footage is stored in the cloud for review and reporting. You can view live or recorded footage any time from your computer or smart device, and there is even a customizable time-lapse recording option that can show the progress of your construction project to your clients.
Mobile Patrol: Random Inspections that Deter Crime
Prosegur Mobile Patrols visit and inspect your construction site on a rotating schedule throughout the day. Our officers can also check and report on any maintenance issues, anomalies or other problems noticed. We provide detailed daily reports, immediate incident notifications and quick response according to your protocols.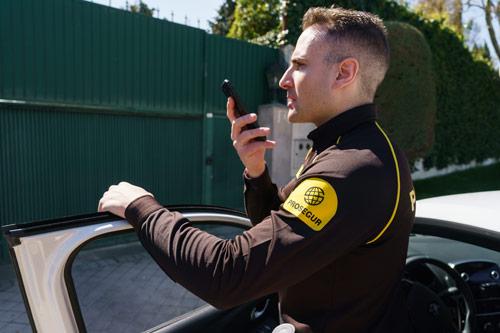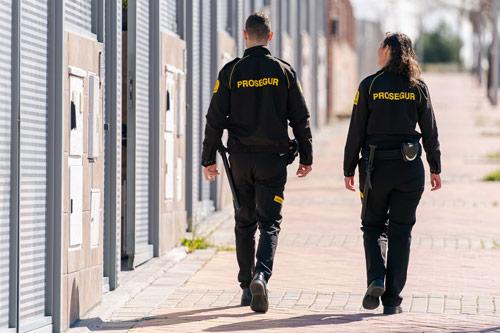 Manned Guarding Customized to Your Needs
Do your construction sites need 24/7 manned security? Whether it's controlling access to the site, perimeter protection or foot patrols of the entire site, we can create a custom security program that combines "eyes in the sky and boots on the ground" — a unique combination of surveillance technology and our highly trained, highly experienced security officers.
Additional Security Services for Construction Companies
Let's Get in Touch!
To discuss your security needs or to learn more about how Prosegur can enhance your security strategy please complete the form below. A member of our team will reach out to you shortly.