News
Prosegur Security Launches Integrated Advertising RFID and EAS Platform With Advanced Visual Deterrence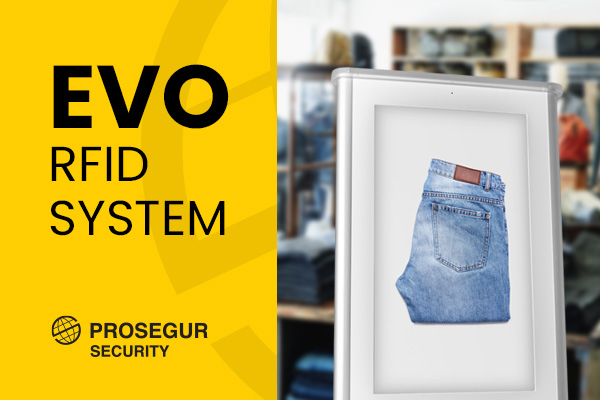 DEERFIELD BEACH, Fla. (January 25, 2023) – Prosegur Security, a global leader in security technology, is launching the new generation of its revolutionary EVO system incorporating the latest RFID technology. The next generation of EVOs, in addition to featuring a built-in monitor that plays ads to incoming shoppers, also can display the merchandise carried out by suspected shoplifters, offering a new dimension in theft deterrence.
"Last year Prosegur revolutionized the concept of EAS with an ad-supported EVO system which can pay for itself not just through the reduction in shoplifting but also through ad revenue for the retailer," said Tony D'Onofrio, CEO of Prosegur's global retail business unit. "This year we are upping the ante by adding the next generation RFID which accurately detects what's leaving the store, and can even display the item on the monitor built into the EVO pedestal."
According to D'Onofrio, the new EVO system provides a robust set of analytics, including an accurate count of what merchandise left the store, demographic data of shoppers entering and exiting the store, their sentiment, as well as traffic count. The new EVO is a part of an all-new suite of retail solutions Prosegur is launching in 2023 to help brick-and-mortar retailers compete better with data-driven online retailers by helping them have better visibility into their operations and boosting profitability.
"Prosegur has been a strong ally of the retail industry for over four decades, and we are renewing that commitment with more investment into developing and providing tools that can help retailers weather tough times and thrive," said Bané Obrenovich, Prosegur's director of retail marketing. "The initial reactions to the new EVO system have been extremely positive, and we are very confident in the value this advanced new tool will bring to the world of retail."
The new EVO system was launched at the NRF Big Show in New York on January 14, 2023 and is now available on the market.