A large construction company with multiple commercial job sites faced consistent security issues such as trespassing, theft and vandalism. Since all job sites were active, the client needed a technology-based solution to complement guards so they wouldn't have to increase in-person patrols in hazardous areas.
Problem
The client was a construction company with multiple job sites ranging from 4 to 5 acres, mainly in the commercial and university campus space. The company experienced a repeated loss of tools and building materials, costing hundreds of thousands of dollars annually. At the time, the company's primary security strategy was to use a perimeter fence without any additional overnight security. With at least a quarter-mile of fence line to manage, the client was unable to get a complete view of the perimeter with traditional guarding services.
Solution Design
We sent a team of our security experts to conduct a risk assessment of each job site to determine the topography and physical surroundings of the area. To address the client's security concerns, we proposed a mobile surveillance solution—Prosegur Watchtower—for perimeter monitoring. The Watchtower was an ideal solution because it was quick to deploy and was mobile. The client needed temporary monitoring technology that could be leased and then taken down after construction was complete.
The customized solution was comprised of the Watchtower equipped with four cameras, onboard video analytic software, recording devices and networking hardware. Our engineers programmed the video analytic software to observe the fence line and trigger an alarm if anyone enters the perimeter. We also added strobe lights and live audio (voice-down) technology that could be remotely activated to deter trespassers.
Implementation and Results
Each Watchtower unit was deployed around the property early in the construction phase to minimize interruptions to the client's workflow. After just 30 days, the client completely eliminated break-ins and the resulting theft, vandalism and trespassing.
The client was also able to reduce their security costs by two-thirds. One additional benefit was realized: with access to the surveillance camera feeds and recordings, the client discovered they could use these mobile security units for remote project management, OSHA safety practice audits and complete site forensics to reduce liability issues.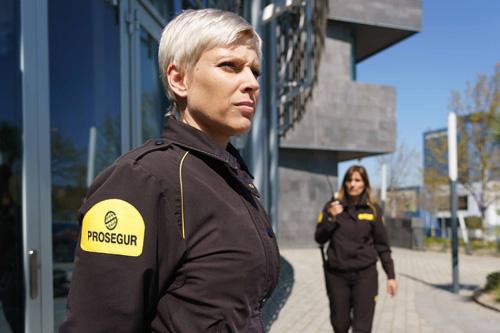 Why Companies Trust Prosegur
We see our job as making the world safer by taking care of people and businesses while remaining at the forefront of innovation. We are a global security leader operating in 26 countries, with over 160,000 employees and 26 command centers spread around the world. We offer a range of security services, including remote monitoring , patrol service, manned guarding, surveillance video systems and cybersecurity services. But what we pride ourselves on the most is helping organizations large and small solve their security challenges through technology, teamwork, innovation and relentless customer focus. Contact us today to learn more, and let's join forces in making your organization more secure.