A beverage manufacturer required a security solution at several distribution centers located in the northeastern United States. Facing tens of thousands of dollars' worth of losses from theft and vandalism, the client needed an effective security solution to catch thieves and prevent further losses.
Problem
The client was suffering heavy losses from thieves stealing fully loaded tractor-trailers from distribution centers, emptying the contents and abandoning the trucks. Each location experienced an average of one theft per month. Although the client had camera systems and security guard services, it was difficult for security guards to monitor all the trailers and prevent them from being stolen.
Because each distribution center had many authorized pickups each day, security officers had a hard time distinguishing normal day-to-day operations from theft. Even if they caught the thieves or vandals on the cameras, it was usually impossible to identify them since they were typically disguised.
Solution Design
Prosegur analyzed each distribution center to study the areas where trailers were parked and the normal movement of trucks. We determined that the areas from which trailers were stored often had poor visibility, making it difficult to notice thieves or unauthorized movement.
To address this issue, we proposed a solution that used the client's existing camera systems, but upgraded them with modern video analytics. The analytic software was programmed using highly customized criteria to observe specific areas and motions. The cameras were trained to ignore normal operations and areas of no concern, and raise an alert only if trucks or trailers from a specific area moved in a specific direction. For example, if an empty trailer moved (a permitted activity), no alert would be issued; if a full trailer moved during nonpermitted hours or in a non-permitted direction, an alert would be raised.
The addition of video analytics made it much easier for on-site security guards to monitor the distribution center and visually verify events using the live camera feed before triggering an alarm or using voice-down technology to address the intruders.
Implementation and Results
With our technology and remote monitoring service, the client was able to start catching thieves quickly and notify authorities before they got too far. After just a few months, the client reduced thefts to zero and was able to completely eliminate vandalism.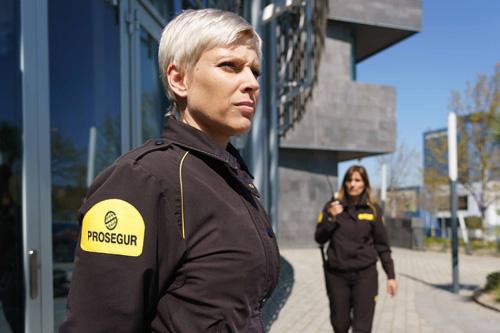 Why Companies Trust Prosegur
We see our job as making the world safer by taking care of people and businesses while remaining at the forefront of innovation. We are a global security leader operating in 26 countries, with over 160,000 employees and 26 command centers spread around the world. We offer a range of security services, including remote monitoring , patrol service, manned guarding, surveillance video systems and cybersecurity services. But what we pride ourselves on the most is helping organizations large and small solve their security challenges through technology, teamwork, innovation and relentless customer focus. Contact us today to learn more, and let's join forces in making your organization more secure.