Bringing Your Remote Locations Closer to You
Whether it's cell towers, oil wells or remote equipment facilities, Prosegur can give you greater visibility and stronger protection through our innovative monitoring technology.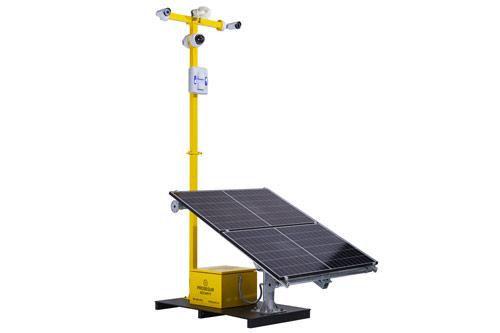 Quick-to-Deploy Solar-Powered Monitoring Stations
Prosegur's Watchtower mobile video surveillance units can provide real-time monitoring and protection of any facility in the U.S. no matter how remote. Each Watchtower is powered by solar panels, backed up by high-capacity batteries, and features multiple day and night cameras and sensors. Prosegur's remote monitoring agents can easily monitor your site, address any intruders via live audio, and all footage is stored in the cloud for review and reporting.
Faster, More Accurate Response through Video Analytics
Is that a thief, deer or tumbleweed? Our advanced video analytic software can tell quickly, and our monitoring agents can verify almost instantly via a live video feed. Intervention does not have to take hours – a live audio announcement (called talk-down) is often enough to dissuade intruders from continuing. And if not, the live video feed helps us direct law enforcement more accurately and more quickly.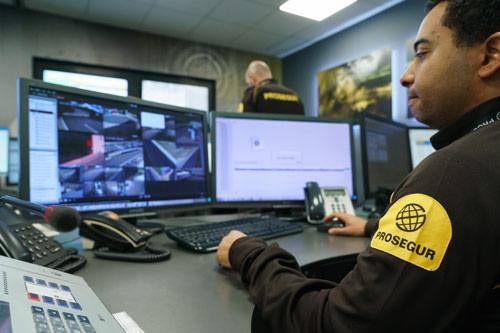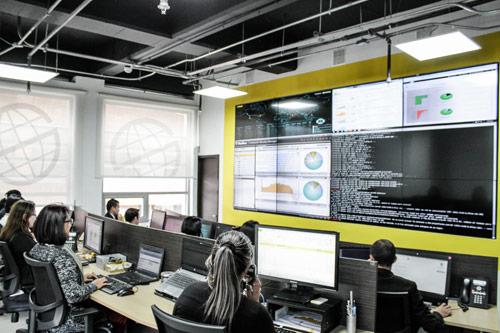 A Holistic Approach to Security
Rather than taking a piecemeal approach to each site, Prosegur's security consultants can analyze your security plan for all sites, focusing on three areas: overall security, manpower deployed and total budget invested. We then offer recommendations that increase security while also reducing both the costs and the manpower required through a careful combination of technology and human element.
Additional Security Services for Energy and Utility Companies
Contact Us
To discuss your security needs or to learn more about how Prosegur can enhance your security strategy please complete the form below. A member of our team will reach out to you shortly.