Blog
The Rise of Video Surveillance as a Service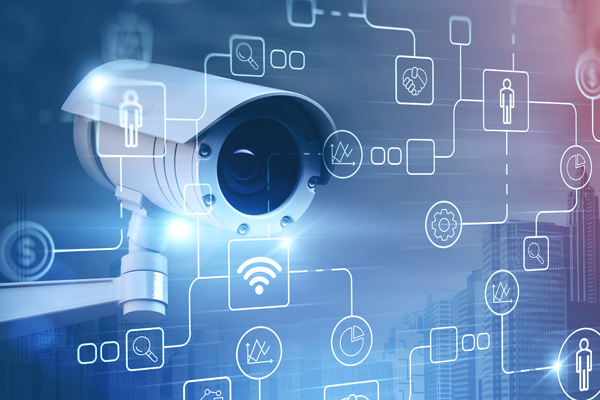 By Mike Dunn
With the imminence of criminal activity, businesses want to do whatever they can to protect their most valuable assets. Many companies and corporations are seeking the smartest, safest and most effective security solutions and video surveillance is one of the most popular ways to monitor and oftentimes predict criminal activities. According to a recent article from IFSEC Global, the worldwide video surveillance camera market is expected to almost double by 2025 compared to 2019. With video surveillance comes the need for real-time monitoring and storage solutions.
The rise of Video Surveillance as a Service (VSaaS) is increasingly apparent, with more and more companies seeking cloud solutions for their security needs. When it comes to cloud options for security, there are two main types: direct cloud computing and hybrid cloud solutions. The need for one solution over the other will vary from business to business, but it is important to understand the difference between each option to determine what the best security solution is for your business.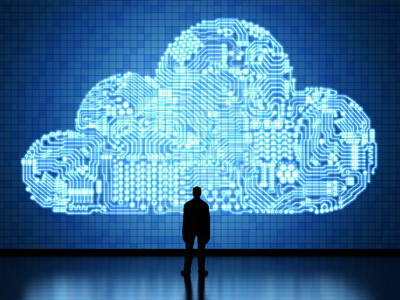 VSaaS Systems: What are they and how did they rise in popularity?
Cloud computing is a broad term that encompasses anything involving the delivery of hosted services via the internet. In security, VSaaS systems include live viewing, analytics and storage solutions for a monthly price, oftentimes with little up front costs.
Though cloud computing has been around nearly as long as the internet, it has only recently gained widespread application for businesses. With the cloud allowing users to remotely access and control their video surveillance systems (both hardware and software), companies are making the switch to VSaaS solutions primarily due to ease of access and potential cost savings.
In addition to ease of access and improved security, businesses are switching to cloud-based systems for a variety of other reasons, which include:
• Increased storage: Direct cloud storage removes the need for local storage hardware, which means users do not have to purchase, maintain or make room for video servers at their company. With hybrid cloud storage systems, users can still see a benefit by keeping recordings for a greater length of time than with local storage alone.
• Greater accessibility: As internet bandwidth speeds have improved, cloud computing has grown more popular due to its ability to manage it through local internet providers. It is important to make sure that uplink bandwidth speeds will meet the requirements of the system.
• Reduced cost: Since cloud storage eliminates (or greatly reduces) the need for local storage hardware and racks to hold servers, businesses see initial cost savings when making the switch. Most cloud providers offer monthly or annual payment plans to make it easier to manage and extend online services and to remove expensive features that are not necessary and reduce or eliminate annual recurring software license fees.
As with any system running over the internet, cloud-based systems are prone to hackers, but a good security company will help mitigate and limit these risks within the company. With the right security company, cloud solutions can be more secure than traditional security systems. A Salesforce study detailing the benefits of cloud computing noted that an impressive 94% of businesses claimed their security improved after switching to a cloud-based system. Cloud solutions are increasingly valuable for companies that emphasize the need to access large amounts of data over a secure network connection.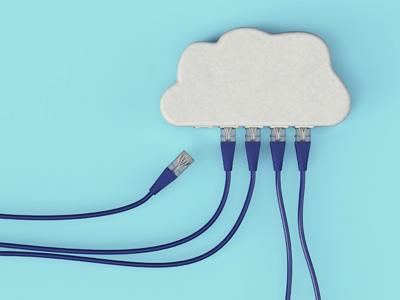 Direct cloud computing vs. Hybrid cloud solutions: How to choose the right cloud-based solution for your business' security needs
When it comes to cloud-based systems for security, there are two primary types of cloud recording options: direct cloud computing and a hybrid cloud solution. Choosing one service over the other depends on what your business can manage.
Direct cloud computing offers a secure way to access cloud storage through a private network, as video cameras directly communicate to the cloud-based service. Users have the ability to navigate their cloud storage more easily and quicker than they would with most traditional security systems. When accessing the video streams, they are not connecting to their corporate network, which generally removes the problems IT has with remote access. This service also benefits users seeking an option that saves on initial investment.
As there is no hardware associated with direct cloud computing other than an internet switch, there is no DVR/NVR to purchase or maintain. These types of systems are also ideal as an addition to an existing large system. Having a few cameras that are directly recording to the cloud in case of NVR failure or tampering can be an excellent redundancy. Companies will want to take into consideration internet strength and the amount of upload bandwidth required with direct cloud computing.
A hybrid cloud solution offers one seamless security interface by using an onsite server that cameras record to, ensuring the system is more efficient against internet traffic. In almost all cases, more cameras can be utilised throughout the business and a local DVR/NVR/NAS box is used to send recorded events to the cloud for companies to access in the future. This solution is ideal for businesses such as large retail stores, which use all of their available bandwidth during the day to run the store and then access their video from the cloud at night to avoid disrupting daily operations.
The main disadvantage to a hybrid cloud solution is that it still requires a local storage unit onsite. While generally less than traditional NVR's, it's still a cost to be considered for initial purchase as well as maintenance.
Some considerations for determining which cloud-based solution to choose to include:
• Breadth of bandwidth: While both systems require bandwidth, direct cloud computing uses more upload bandwidth throughout the day.
• Internet connectivity: Direct cloud computing requires a very strong internet connection to work efficiently. If the business' internet goes out, any recordings during that time will be lost, without a local backup such as an SD card or NAS drive.
• VSaaS renewals: Some VSaaS systems are great for the first year, but companies may incur cost increases in the second or third year. Some cameras and hybrid boxes are useless without the cloud service, while others can be put onto another service or provider. It is important to know who owns the equipment and if that hardware will work on another platform.
• Business size: Smaller businesses, such as a coffee shop or a small office, will require fewer video cameras and can run easily on a direct cloud computing solution. More cameras are generally more effective on a hybrid cloud solution.
As both cloud-based systems' options vary, developing a list of your business' security needs and realistic expectations will be most helpful as you meet with a security company to discuss your options. Prosegur Security USA values its flexibility in providing open solutions to its customers by being cloud-agnostic and working with open platforms to allow for selection options. Customers are not locked down to one option and have the ability to switch to a different cloud, or a different camera, if they are not happy with their service.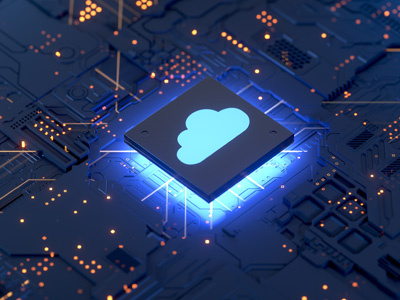 Looking to the future: Cloud computing trends in the security industry
With the rise in usage of cloud-based systems, there is a noticeable rise in the amount of cloud storage options available to a business. A docker format allows companies to store information on cloud storage options such as Google Cloud, Amazon Web Services or Microsoft's Azure, making it easy for businesses to choose which cloud to store their videos on and switch clouds if necessary. It's important to work with your integrator and provider to make sure the cloud service is the best fit for your IT and compliance needs.
More recently, the pandemic has started to have an impact on businesses utilizing cloud-based systems for their security needs. For companies that want to maintain compliance with COVID-19 restrictions, cloud solutions can help businesses monitor physical distancing and occupancy levels, ensure personnel are wearing appropriate PPE and contact trace to reduce the risk of infection spreading in the event of an outbreak, according to IFSEC Global.
When determining if switching to a cloud-based system is right for your business, the main question you should ask yourself and your security company is, "What is the purpose of going to the cloud and what is the benefit over a traditional security system with remote access?" Your answer to this question will help initially determine if you should make the switch, then you can bring up your business' security needs to weigh the options between direct cloud computing and a hybrid cloud solution.
Knowing which cloud solution is right for your company can be a daunting task, but with some research and the help of a global security leader like Prosegur Security USA, you can make the best protection decision for your business.
* * *
This article originally appeared in the International Security Journal.
* * *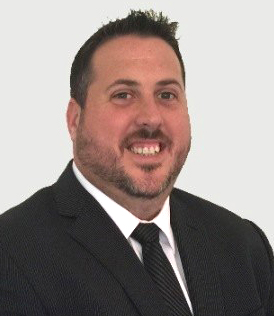 Mike Dunn is CTO of Prosegur USA, the American subsidiary of one of the largest security companies in the world. He works with all the divisions of Prosegur, leveraging technology to find innovative solutions for Prosegur as well as its customers. Mike also oversees Prosegur's Mobile Surveillance Division, IoT, End User Training and R&D. He works closely with various manufacturers and software companies to find new security solutions for retail, gaming, government, banking, transportation, and other industries.
Mike is a big believer in open platform approach to technology, and places great emphasis on partnering with best-in-class solution providers.
He has over 15 years of industry experience, encompassing computer technology, networking, IP video and access control. Prior to joining Prosegur USA, Mike was Vice President of Business Development at BSI, which was acquired by Prosegur. He also held previous positions with Axis and Honeywell. In addition to his duties at Prosegur, Mike also serves on the advisory boards of Visiontech Solutions Group, Compete Co. and SIA's Vertical Insights.