24/7 Protection of Your Assets Anywhere in the World
With over 45 years of experience and global reach, Prosegur and its partners offer an unmatched range of protective services for your cargo.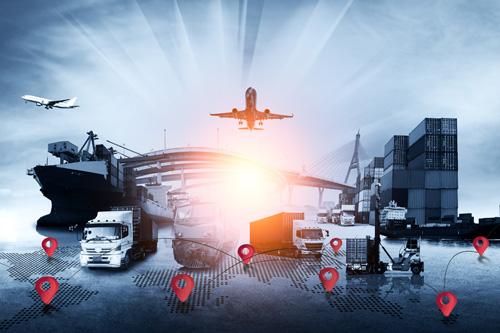 GPS Devices
We provide GPS devices designed specifically for global logistics and supply chain. All devices come with RouteWatch software, the world's first GPS supply chain management tool, used to assist cargo security, product integrity and asset management.
Uses
Cargo embedment
Sea containers
Air shipment (SecureFlight™)
Personal protection
iSOC
Located in Massachusetts, our iSOC (Security Operations Center) is a state-of-the art facility that provides round-the-clock live monitoring, verification and incident management. No matter where your cargo is, if something happens, there will be a live person tracking it and responding.
Dedicated 24/7 operators
Alert validation
Active monitoring for carrier non compliance & cargo security alerts
Law enforcement escalation
Deployment of global incident response teams
Incident documentation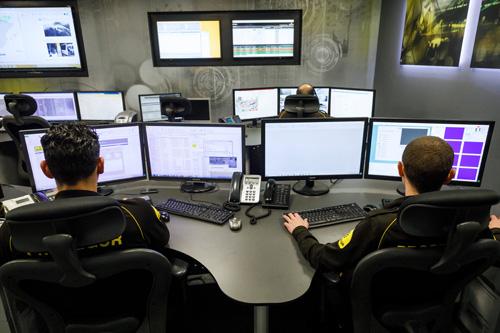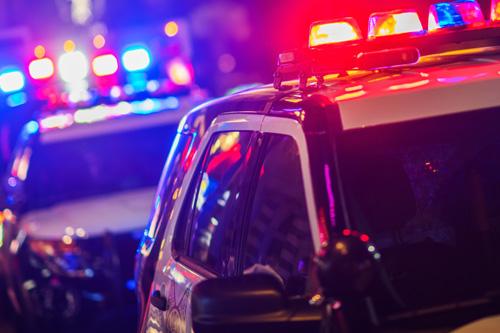 Law Enforcement Escalation Platform
We provide fully indemnified response services that support the load recovery efforts and investigative process. On receipt of a cargo security alert, operators initiate an immediate police response and provide a live tracking link to law enforcement to assist with the real time load recovery. The PULSE platform has an integrated global law enforcement database as well as incident management audit trail to document all response activity.
Live tracking link technology to assist police with the real-time load recovery and suspect apprehension efforts
Audit trail to manage and document incident response activity and results
Integrated national law enforcement & 911 call center database
Fully integrated with the RouteWatch tracking software
Intermodal Container Security
Prosegur offers smart internal container detection and environmental monitoring technology that monitors container doors from the inside and goes beyond track-and-trace.
Patented digital smart internal breach detection sensors that monitor each door independently
Internal environmental sensors for humidity, temperature, dew point and light
Powered by International Container Observation Network (ICON) platform which is integrated with RouteWatch tracking platform
Can establish chain of custody of shipment via VISARrReports and immediate breach alerts with a time, date and location stamp
No data restrictions: unlimited users with a communications platform that works in 180 countries
Power to serve any voyage length with a battery that can last 120 days or more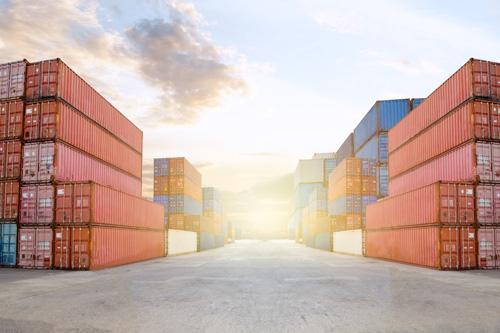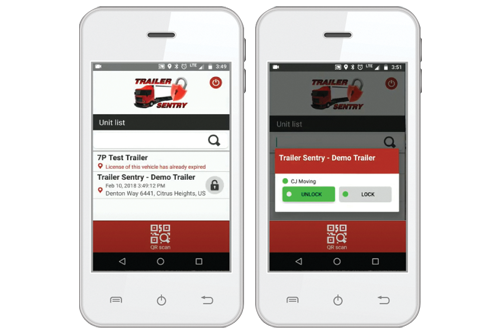 Trailer Anti-Theft Solutions
The Trailer Sentry Security System is an innovative product that uses air brake lockout to thwart trailer theft. The systems enables the locking and unlocking of the trailer brakes using a proprietary combination of hardware and software, helping prevent unauthorized moving of the assets.
Cargo trailers can be left anywhere with the knowledge that the trailer brakes are locked and cannot be moved without releasing them via a specific app
Dispatcher may grant or remove access to specific drivers via web based software, allowing them to control specific assets using an app from any Bluetooth enabled Android or iOS phone or tablet
This product is fully integrated into the RouteWatch software tracking platform
Cargo Recovery
If your cargo ends up where it's not supposed to be, we will coordinate the efforts to get it back as quickly as possible. Our SOC operators excel at cargo recovery, thanks to the technology and processes we use.
24/7 live monitoring and centralized incident response management
Comprehensive escalation process involving both electronic and human assets for immediate police response
Integrated national law enforcement database (30,000 law enforcement agencies & 911 call centers)
Real-time Incident Response Teams (IRT) deployed to coordinate and support law enforcement efforts with load recovery
Live Law Enforcement Link technology for relaying information to police agencies in real time
Law enforcement relationships in over 100 countries (physical operations in 31 countries and risk partners in 70 countries)
Additional support of a 24/7 translation service that covers over 300 languages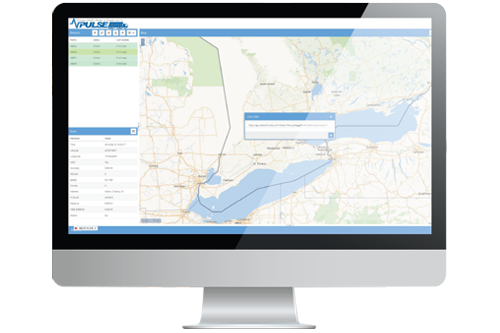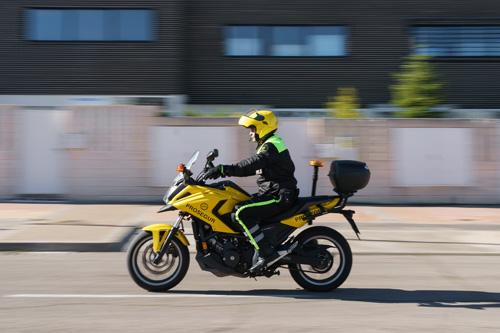 Security Escort
For high-value cargo, Prosegur offers planning and deployment of manned escorts almost anywhere in the world.
Proven, pre-defined security protocols
Route planning from origin to destination, including identification of choke points, known threats, risks and challenges for high-risk routes
Overwatch: active, continuous, real-time monitoring and alerting by our SOC personnel
Effective communication with dispatcher, drivers and security
All cargo security escort personnel are routinely vetted, have local knowledge and undergo standardized training
Supply Chain Visibility and Analytics
Need deeper insights into your cargo movement and a better way to manage it all? The RouteWatch web-based platform is the world's first GPS supply chain management tool. Designed for complete fleet management, it provides dispatch and route optimization, trailer inventory management, maintenance records, and movement and location data.
GPS tracking backed up by GSM tracking
Pre-determined route and stops
Unlimited geo-fences and routes
Client-specific alarm codes
Event-based management, which allows for a large, customizable range of exceptions.
Integrated environmental and security monitoring tools to maintain product integrity and protect investments.
Deployed via a web-based SaaS and iOS and Android apps for smartphones and tablets.
Full report menu with over 100 pre-defined reports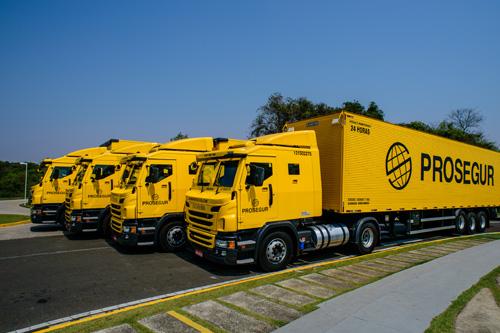 Contact us
To discuss your security needs or to learn more about how Prosegur can enhance your security strategy please complete the form below. A member of our team will reach out to you shortly.