Blog
Unity in Diversity: Prosegur's Human Resource Team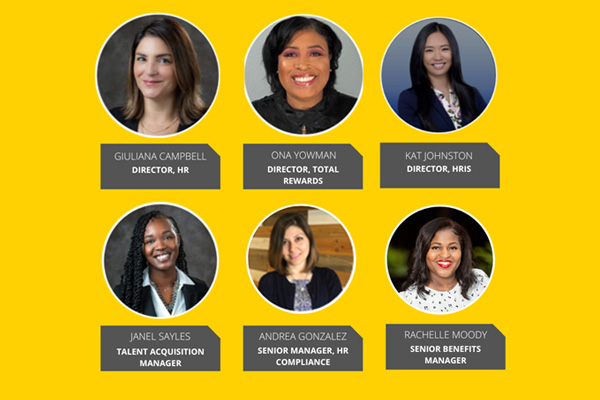 Unity in diversity is the source of our strength. Prosegur Security USA's talented Human Resource Team is a strong example of diversity and empowerment. Giuliana Campbell, Director, HR, Ona Yowman, Director, Total Rewards, Kat Johnston, Director, HRIS, Janel Sayles, Talent Acquisition Manager, Andrea Gonzalez, Senior Manager, HR Compliance, and Rachelle Moody, Senior Benefits Manager, lead an effective and efficient team of human resource professionals across the country.
"I'm proud of this team. Having a diverse group of employees, who share their ideas freely, is essential to effective security operations. They bring new and innovative ideas to the business, our clients, and our employees," said Alex Solla, Senior Vice President of Human Resources at Prosegur Security USA.
Diversity has been part of Prosegur's corporate identity since its inception. As a multinational company, operating in 26 countries, we have always viewed diversity in its broadest sense as a competitive advantage, providing capabilities, innovation, and opportunities to grow in harmony with the communities that we serve.
As workforce demographics shift and the security industry evolves, workplace diversity has become more important than ever. At Prosegur we work to attract diverse profiles, basing our recruitment on criteria of merit, ability, and suitability to the specific requirements of the jobs offered.