A company with more than 150 auto storage yards throughout the U.S. was seeking improved security for their highest-risk sites. With extremely large sites (over 80 acres each) and thousands of cars, the perimeters were too large to be monitored effectively with traditional guarding services alone.
Problem
The company was dealing with multiple robberies each month at some of its most exposed locations. Thieves were breaking into yards undetected and stealing car parts, such as tires, rims, catalytic converters and airbags, resulting in millions of dollars in losses each year. An expert thief can remove an airbag in less than one minute, and many thefts are organized in a way to steal dozens of car parts in a short amount of time, with thieves returning over and over again.
The client tried increasing the number of security guards to address the problem, but the associated costs were becoming very high. Additionally, the size of each property limited the effectiveness of the security guard force.
Solution Design
Because the client had a large number of sites of different sizes and layouts across the country, we sent teams to study multiple locations to understand the factors impacting their security. We focused on the perimeter and assessed the ease of breach at each section. After analyzing the sites, we determined that a different approach for protecting the perimeter was needed, combining cameras, software and remote monitoring.
After proposing this approach to the client, we shifted their security strategy from relying solely on a guarding service to a more robust yet costeffective combination of technology, people and processes. We deployed thermal cameras loaded with analytic software that can detect a person approaching the perimeter fence. Once the camera detected the intruder, an alert was sent to our 24/7 monitoring center, where a live monitoring agent could verify the breach and dispatch on-site security. The specific thermal cameras we used were able to cover a much larger area than traditional security cameras, reducing the number of needed cameras by half, helping save costs.
Implementation and Results
Within the first year of the program, the client reported a 70% drop in the number of break-ins. Additionally, the use of technology enabled the client to reduce the number of on-site security personnel, reducing the total cost of their security program.
After 10 years of working together, the client considers Prosegur as an extension of their security team, and continues to rely on us to monitor all their locations, which now number over 200.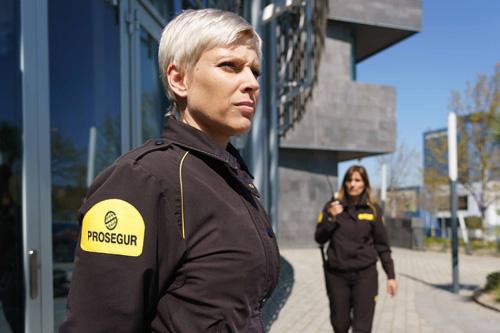 Why Companies Trust Prosegur
We see our job as making the world safer by taking care of people and businesses while remaining at the forefront of innovation. We are a global security leader operating in 26 countries, with over 160,000 employees and 26 command centers spread around the world. We offer a range of security services, including remote monitoring , patrol service, manned guarding, surveillance video systems and cybersecurity services. But what we pride ourselves on the most is helping organizations large and small solve their security challenges through technology, teamwork, innovation and relentless customer focus. Contact us today to learn more, and let's join forces in making your organization more secure.