A large energy company was facing growing security concerns with its remote well sites, including theft, vandalism and environmental damage. Because sites were so remote, deploying security officers was impractical and cost-prohibitive. Motion sensors and alarms were also impractical because police response would take up to an hour.
Problem
The client had experienced an incident in which a vandal opened an oil pipe valve and left the site, resulting in thousands of gallons of oil spilling out. In addition to the loss of product, the cleanup costs were immense, and there was a risk of getting fined by the EPA. Each incident like this could easily cost tens of thousands of dollars per year.
Criminal activity wasn't the only issue. The client was also concerned with the liability risks of hikers and backpackers wanting to explore these remote installations. Although all sites were surrounded by fences, the client found that this was not an effective deterrent. An alarm system that dispatched police was also ineffective because it would take too long for authorities to reach the site, by which time the intruder would be long gone.
Solution Design
Prosegur sent a team of security experts to conduct security risk assessments and design a new security plan. The result was a custom-built security system with a camera layout that covered the entire perimeter of the site, cellular connectivity and audio intervention (voice-down) capability. The system was powered by solar cells and included a five-day backup power supply.
Because of the isolated nature of each site, the client needed their security system to not just detect intruders, but to actively deter them as well. Prosegur equipped the security system with event-based monitoring and added video analytics so the client's security team could receive alerts for potential trespassing. Once the remote monitoring agent received and visually verified the alert using the live camera feed, he or she could then use the camera's audio intervention (voicedown) capabilities to directly address the intruder and ask them to leave.
Implementation and Results
After deploying the new security system, the client was able to drastically reduce the instances of theft and vandalism in just a few months. The new system saved the client between $150,000 and $200,000 per year in overall security costs. Additional benefits were realized: better recordkeeping of site visitors, remote project management and reduced liability issues.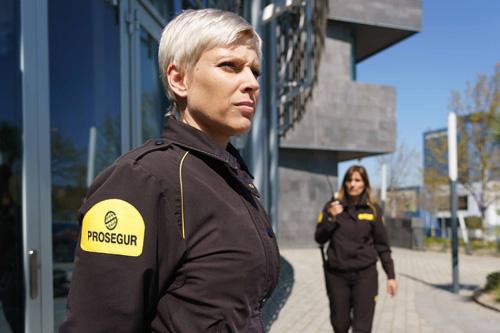 Why Companies Trust Prosegur
We see our job as making the world safer by taking care of people and businesses while remaining at the forefront of innovation. We are a global security leader operating in 26 countries, with over 160,000 employees and 26 command centers spread around the world. We offer a range of security services, including remote monitoring , patrol service, manned guarding, surveillance video systems and cybersecurity services. But what we pride ourselves on the most is helping organizations large and small solve their security challenges through technology, teamwork, innovation and relentless customer focus. Contact us today to learn more, and let's join forces in making your organization more secure.