A global telecommunications company was facing the challenge of securing isolated sites with valuable assets and business-critical materials. The client was also concerned with brand protection, as repeated thefts caused service disruptions affecting their reputation among their customers.
Problem
At each remote site, the client had high-value assets such as transmission stations for telephone, cable TV and internet. One location housed $20 million worth of equipment. Despite spending hundreds of thousands per year on security, the client had experienced more than 100 break-ins in the three-year period before contacting Prosegur. These thefts resulted in a loss of assets such as cable reels, copper wire, fiber optics bonding tools and even branded vehicles.
In addition to the physical losses of tools and materials, another challenge the client faced was vandalism. When an intruder managed to knock down an entire substation, they caused TV, internet and cellular service outages for tens of thousands of customers. Brand protection was a high priority for the client, who wanted to ensure uninterrupted service for their customers. At the time, most of the client's sites were fenced in and equipped with CCTV systems, but each site had different needs that made creating a security strategy challenging.
Solution Design
After conducting a survey of multiple sites, Prosegur's security team decided to start by remotely monitoring two of the highest-risk locations. We upgraded their existing CCTV systems with a modern digital video system, coupled with video analytic software programmed to send an alert to our remote monitoring center when someone approaches the perimeter fence. We also installed audiointervention (voice-down) technology, enabling our remote monitoring agents to issue live warnings to intruders in real-time.
Implementation and Results
In the first year, one of the sites our team monitored saw a reduction in incidents by 85%, while at the other site we completely eliminated theft and vandalism. For each break-in attempt, the client was able to dispatch police with full descriptions of the suspects, their locations, vehicle information and direction of travel, leading to multiple arrests. The client was commended by local law enforcement for the effectiveness of their security system.
The elimination of break-ins resulted in better, uninterrupted service for the client's customers, boosting their reputation and their brand. The client also saw savings of over $100,000 per year, per site, in their security costs, due to the implementation of a more efficient security program.
Prosegur now monitors all of the client's critical locations. With an improved approach to site security, the client continues to deploy new systems at their remote stations and enjoys flawless delivery of services.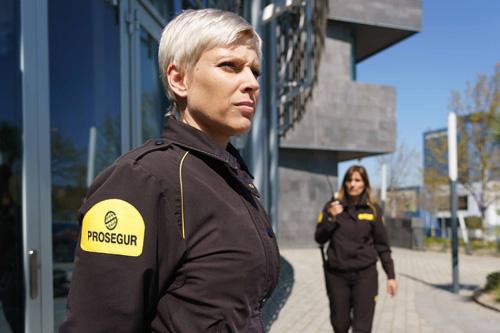 Why Companies Trust Prosegur
We see our job as making the world safer by taking care of people and businesses while remaining at the forefront of innovation. We are a global security leader operating in 26 countries, with over 160,000 employees and 26 command centers spread around the world. We offer a range of security services, including remote monitoring , patrol service, manned guarding, surveillance video systems and cybersecurity services. But what we pride ourselves on the most is helping organizations large and small solve their security challenges through technology, teamwork, innovation and relentless customer focus. Contact us today to learn more, and let's join forces in making your organization more secure.