Monitor Your Assets Anywhere, from Anywhere
Prosegur Watchtower combines high resolution cameras, video analytics, network connectivity and audio capabilities into one easy-to-deploy package.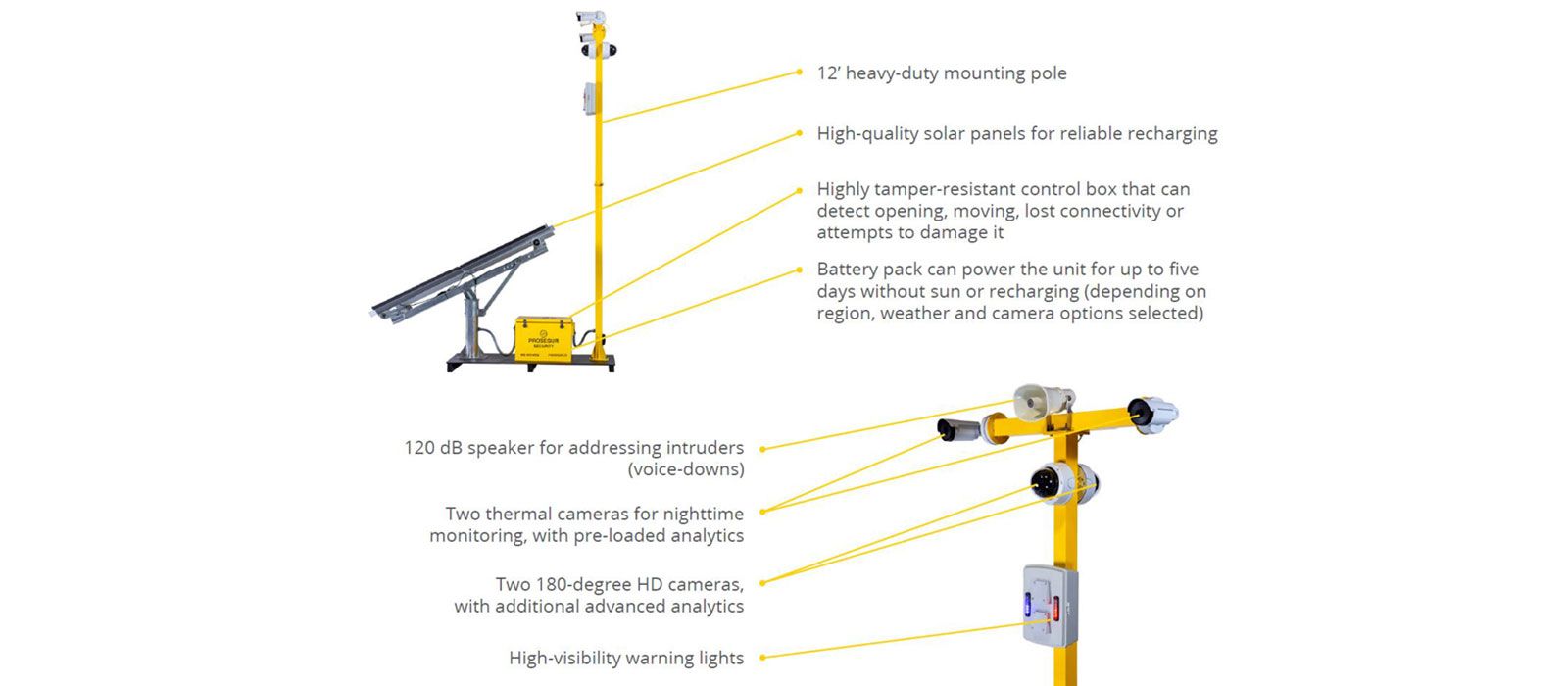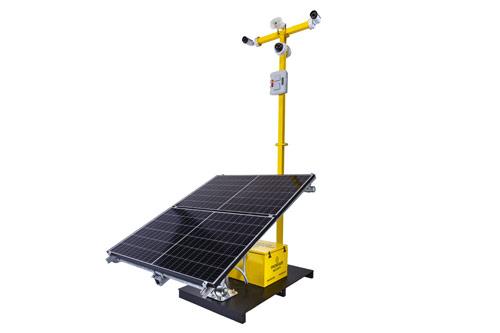 Quick to Deploy
Quick ROI
Prosegur Watchtower is designed to provide better real-time monitoring and protection than traditional security approaches alone: Remote agents can easily monitor your site, address any intruders via live audio, and all footage is stored in the cloud for review and reporting.
Remote Monitoring 24/7
Our highly-trained monitoring agents conduct regular virtual patrols of your site using live video feed, and can verify and respond to alarms.
Audio Intervention & Deterrence
Prosegur's monitoring agents can make live announcements to intruders, deterring them from your property often without involving the police.
View Live or Recorded Video
Know what is happening at your site – each time an event alarm is triggered, you will receive an email alert with a screenshot. We can also send you a short video clip on request, and you will receive a weekly and monthly summary.
Advanced Analytics
Pre-loaded onto cameras, our advanced analytics suite offers sophisticated motion detection from up to 1,800 feet away, geo-fencing, tampering detection and other features.
Easy-to-Use Dashboard
Check on the status of the system 24/7, view estimated battery life based on live weather data, and download customizable reports.
Quick Deployment Anywhere in the U.S.
Prosegur Watchtower can be shipped and set up at any location, including remote sites, in a matter of days.
Live Support That Never Closes
Our state-of-the art Command Center is staffed by over 100 highly trained security agents who are available to take your call any time.
One Affordable Monthly Cost
We provide simple monthly billing that covers all aspects of the service, including equipment rental, maintenance, monitoring and more.
Need More Flexibility?
Consider Prosegur Watchtower Flex!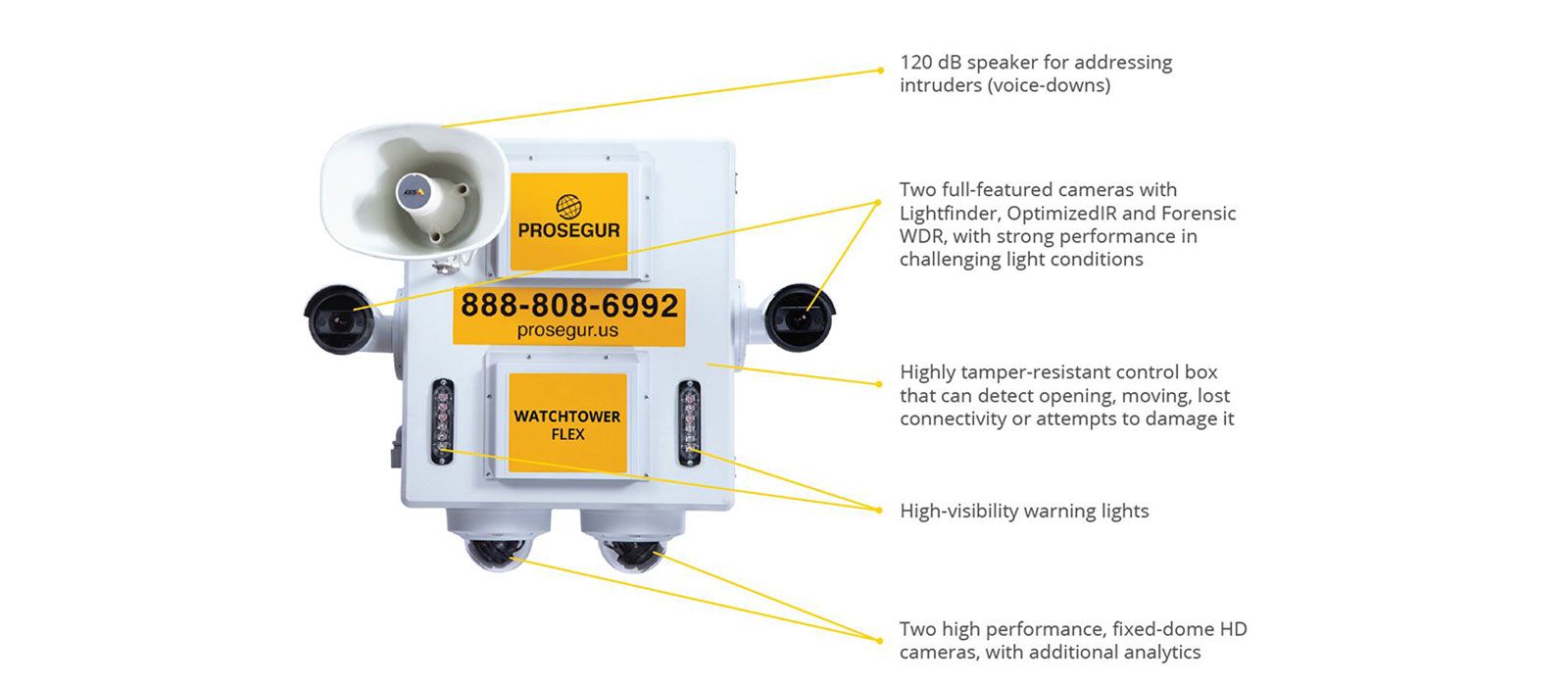 Fully Customizable. Install Almost Anywhere
Watchtower Flex is easily mounted on a wall, pole or almost any another surface, indoors or outdoors. Plus, you can choose the set of cameras and analytics that suit your needs the best!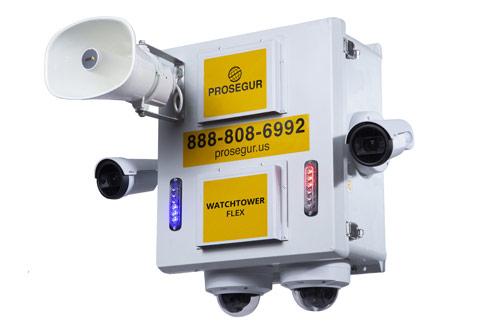 Contact Us
To discuss your security needs or to learn more about how Prosegur can enhance your security strategy please complete the form below. A member of our team will reach out to you shortly.