A leading residential management company was dealing with a number of issues at their properties: theft, vandalism, drug activity, loitering, noise violations and improper use of amenities. With hundreds of properties across the country, the client wanted a cost-effective and efficient security solution that would visibly reduce these problems.
Problem
At the time, the client was spending heavily on security at hundreds of its properties across the country without a noticeable decrease in theft and damage. Each property had traditional burglary systems for doors and windows, as well as security personnel. However, the majority of alarms were false, desensitizing on-site guards to the alarms and reducing the system's effectiveness. Although the company had CCTV cameras at their properties, at least half of them didn't work properly, making it impossible to monitor the sites remotely or record potential incidents.
Solution Design
We deployed a team of security experts to perform a security risk assessment of each property, as each site had different layouts and security concerns. For example, some properties wanted to focus on shared amenities such as pools and fitness centers, while others were more concerned with building entrances and parking lots. Our team also did a "health check" of existing camera systems and took corrective action where needed to ensure every camera worked properly and could be connected to a remote monitoring center.
Prosegur proposed a remote monitoring solution that used cameras and video analytic software programmed to accurately detect unwanted behavior, such as trespassing and inappropriate use of amenities. The video analytics would send an alert to a remote monitoring center where a monitoring agent would verify the live camera feed before triggering an alarm. To reduce costs, we used existing cameras whenever possible, and upgraded analog camera systems to be compatible with digital video analytics. Additionally, we equipped all cameras with speakers and voice-down technology for further deterrence capability.
Implementation and Results
"Through the utilization of Prosegur's innovative technology, our company has been able to reduce property operating expenses while improving customer service and creating a more secure living environment," said the company's president and COO. With the addition of video analytics and voicedown technology, the client was also able to start using their surveillance cameras proactively to preempt security problems and get a better return on their security systems' investment.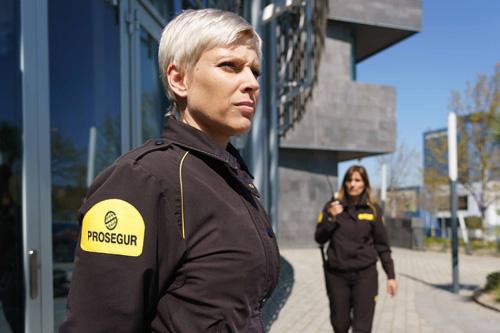 Why Companies Trust Prosegur
We see our job as making the world safer by taking care of people and businesses while remaining at the forefront of innovation. We are a global security leader operating in 26 countries, with over 160,000 employees and 26 command centers spread around the world. We offer a range of security services, including remote monitoring , patrol service, manned guarding, surveillance video systems and cybersecurity services. But what we pride ourselves on the most is helping organizations large and small solve their security challenges through technology, teamwork, innovation and relentless customer focus. Contact us today to learn more, and let's join forces in making your organization more secure.