News
Prosegur Security's Loss Prevention Sustainability Program Reduces Retail Waste by 230 Tons in Two Years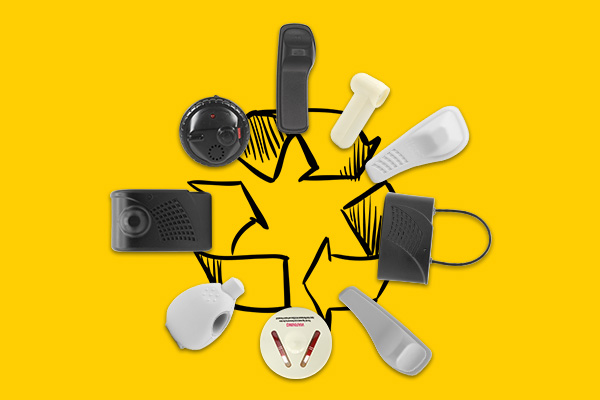 DEERFIELD BEACH, Fla. (February 14, 2023) – Prosegur Security, a global leader in security technology, has reported successfully preventing 230 tons of loss prevention equipment from ending up in landfills through its refurbishment program of EAS equipment. At the same time, the company has helped retailers save between 48% and 74% on their procurement of EAS equipment through the fast-growing program which doubled in volume in the last year.
"Reducing waste on the one hand and reducing costs on the other are twin objectives that loss prevention teams are increasingly being tasked with," said Tony D'Onofrio, CEO of Prosegur's global retail business unit. "Over the past two years Prosegur has increased its efforts to help retailers meet these objectives by refurbishing and putting back into use over 230 tons of electronic article surveillance equipment that was destined for landfills. In this way, we have helped our retail partners strengthen their sustainability programs while also helping them reduce costs on equipment they need for everyday operations."
According to D'Onofrio, Prosegur now has the largest and most widely used loss prevention equipment buy-back and refurbishment program in the U.S. in which some of the nation's largest retailers participate.
"In addition to helping the environment, through this program Prosegur has also created a catalog of the largest selection of EAS solutions from different manufacturers available anywhere, including harder to find legacy equipment," said Gus Kratzer, vice president of Prosegur Certified Pre-Owned division. "All equipment our Certified Pre-Owned program receives is inspected, cleaned, tested and refurbished to be in nearly as-new condition, and then it is offered to our retail partners at savings of up to 74% compared to new all the while carrying full Prosegur warranty for an added peace of mind. For this year our goal is to have even more retailers work with Prosegur to repurpose even more equipment and reduce waste, but also to help them capture the savings."
More information about Prosegur's Certified Pre-Owned program can be obtained at the company's website.